According to new research from Sainsbury's Bank Home Insurance, 37% of people plan to host a Christmas or New Year's Eve Party this year.
However, their data suggests that over the past five years as many as 18% of party hosts have had an item damaged at their home – with 7% claiming belongings were stolen.
The bank is urging those planning to host parties this festive season, to make sure items are safe and if necessary moved to protect them from being damaged or stolen. It also says valuable belongings should be locked away.
What's more, Sainsbury's Bank cautions that contents which are damaged or stolen by invited 'guests' will not necessarily be covered by home insurance policies, and is urging  party hosts to be mindful of their property and all items of value when planning a party.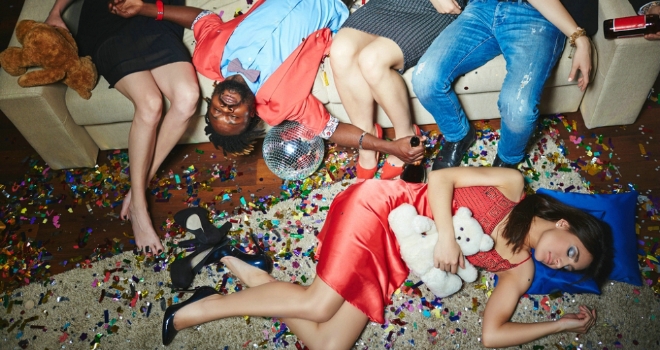 Home insurance is there to protect your home and possessions against the unforeseen, for example, theft, loss and accidental damage. It requires homeowners to take care of their properties and may not cover every eventuality. People should take the time to familiarise themselves with their policy so that they understand what it covers.
The bank's research reveals that the average cost of stolen items during a party is higher than those damaged (£565 vs £192.20). Of those who said items had been stolen during a party in the last five years, eight per cent have had items worth over £1,000 go missing following the gathering.
One of the main reasons for items being stolen or damaged at parties could be uninvited guests. Some 10% of people claim unwanted guests have turned up to their parties after they or their partner posted details of them on social media or messaging apps, and this has happened to eight per cent of people when their children did this.